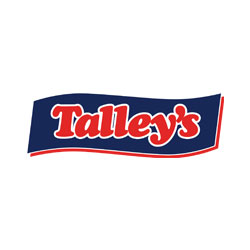 Talleys Frozen Food approached Pulse Engineering to integrate a conveyor solution for packaging frozen hash brown products into their existing workspace.
When Pulse Engineering was contracted Talleys were performing many of the hash brown packaging steps in their existing process manually. Frozen products would be carried from packaging machine to machine and boxed manually.
What was special about this project?

The key challenge of this job was the limited amount of space available. The existing packaging machinery was not located in ideal positions for a conveying project, so special efforts were dedicated to designing an efficient conveying system that fit with existing equipment.
Another important consideration was the manning of Talley's existing system. Workers naturally varied in height and build, so it was vital to ensure that Pulse's conveyer solution suit all their existing workers. Varied-height platforms were built into the mechanism with this in mind.
How did Pulse Engineering overcome the challenges this project posed?

Pulse used its considerable experience in designing conveying projects and packaging systems combined with an in-depth consultation process to create a system that suited the space available, worked with the existing machinery and offered much greater packaging efficiency.
Pulse Engineering's first step was to visit Talleys and work together on extensive consultation. Pulse analysed Talley's requirements, observed and evaluated their existing processes and machinery, and measured all available space in order to provide a customised packaging solution.
Often, a client will know what they want but do not have the room to implement it. In this case, based on Talley's needs analysis, Pulse created process drawings and presented them to Talleys. After further consultation, Pulse presented the final concepts in Solid Works 3D, the design was finalised and production began.

Pulse Engineering made a point of innovating in using new conveying technologies to make the final product narrower, shallower and closer together, as needed. In this case, the packing lines were stacked on top of each other, and Pulse installed Perspex sides in so the operators could see the conveyors carrying the product.