We are proud to have an experienced fabrication team that has the ability to manufacture stainless steel products of superior quality.
Our 8,000 square foot workshop based in Te Rapa, Hamilton has a diverse range of machinery capable of producing a wide range of manufactured stainless steel and metal products.
Our machinery is set up in sequence to gain the most effective and efficient material and manufacturing flow. The open plan layout of the workshop and yard area creates an opportunity to fabricate onsite work within our premises, reducing clutter in and amongst the construction zone onsite.
We have a powerful computer system running state of the art 3D design software, Solid Works 2019 Professional, and employ designers to operate the system. This enables us to design any integrated system that customers may require.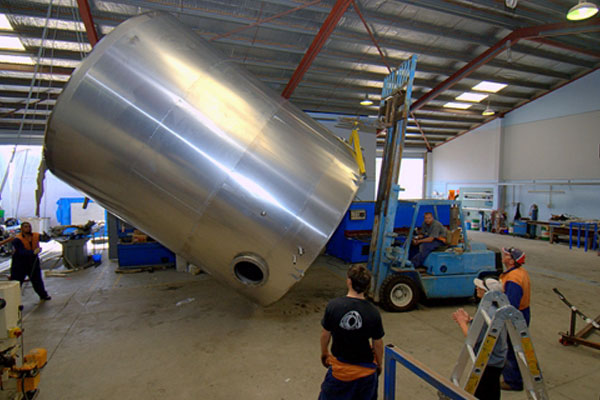 Our equipment capabilities include, but are not limited to:
Pulse Engineering is pleased to offer a variety of engineering services
Specialising in stainless steel fabrication. We can design, manufacture, deliver and install according to your needs.