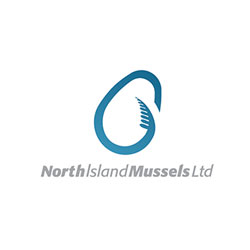 In late 2009 Pulse Engineering Services won the tender to design and fabricate a mussel conveying and packing system for the new North Island Mussels packing facility. The project required the design and construction of a conveyor and pack out system which allowed operators to pack pre-bagged mussels into cartons and then boxes which are then transported from the top floor of the facility to the stores on the bottom floor.
What was special about this project?

The project posed many challenges for the design and fabrication team at Pulse Engineering, the least of which was finding a way to convey heavy boxes from the top floor to the bottom floor given the tight spatial requirements. The system also needed to be able to orientate the boxes in a variety of ways for printing and labelling, because of different system requirements. This required the boxes to be flipped on the side and then back over again for loading onto pallets for export. All of this without human labour.
How did Pulse Engineering overcome the challenges this project posed?

Using the cutting edge SolidWorks 3D modelling software, we were able to produce an innovative de-elevating spiral belt to transport the mussel boxes from the top floor to the bottom. This modelling software proved to be extremely useful in this instance because we were able to produce a number of different designs, see how they worked and how they fitted into the North Island Mussels facility – all on a computer screen.
Many people believed that a spiral conveyer configuration wouldn't work and recommended that multiple conveyors or a tipping/see-saw system would be a better option. Thanks to our ability to trial different designs using SolidWorks, we were able to design and fabricate a system that was faster, smoother and provided greater production capacity for North Island Mussels.
The design also saved our customer a significant amount of money. North Island Mussels were initially looking at purchasing a task-specific machine costing over a million dollars to do the job. We were able to produce a system that produced the same results at a fraction of the price which was almost completely automated, minimising the need for human labour as much as possible.