Custom Design & 3D Solid Modelling
Pulse Engineering prides itself on its ability to produce custom design and fabrication for its clients. Our motto 'endless possibilities' is testament to our passion for custom design and solving challenging problems.
Considerable industry experience coupled with outside the box thinking, helps us provide pragmatic, cost effective solutions.
If you have a job that others have put in the 'too hard basket', give us a try!
Our number one objective is to deliver the best outcomes for our clients. If that means changing tack at short notice, we'll do so. The Pulse Engineering team takes a flexible and pragmatic approach to manufacturing, for a top quality solution every time. Whereas others may just have Plans A or B, we're capable of producing Plans C and D!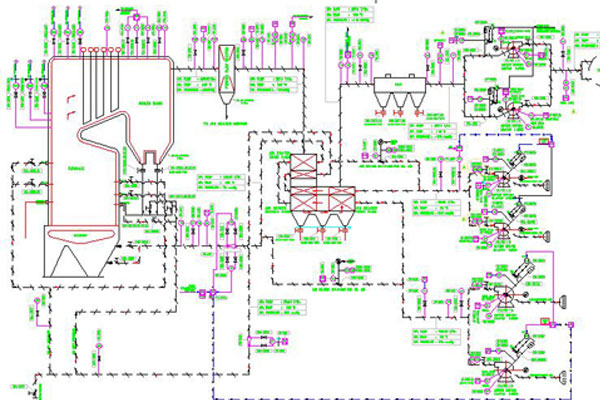 'Engineered with pride' is another company motto and a testament to our passion for innovation. As an example, be sure to read how we helped make the meatworks industry more efficient with custom Rise and Fall Stands.
There is nothing quite like seeing the end product as a 3D model
3D Modelling is a vital part of what we do, as it ensures our clients fully understand what they're getting; while significantly increasing project efficiency and accuracy.
Pulse Engineering uses SolidWorks Professional 3D modelling software which is at the cutting edge of parametric design.
The use of SolidWorks helps us at several points through both the design and manufacturing cycles. At the quoting/tendering stage it helps give accurate material quantities and weights, which in turn lead to accurate and competitive quotes.
What's more, we can reduce the design and prototype stages with the use of "E" Drawings or 3D PDF files, all which help communicate with our clients in a variety of different formats, to produce a fast manufacturable design.
The ability to show actual 3D views significantly reduces errors during the design stage.
Once the final design has been agreed on, engineering drawings can be quickly produced for the workshop or cutting and machining files sent to laser cutters or CNC machining suppliers. We also use rapid prototyping technology to produce prototypes if necessary.
Pulse Engineering is pleased to offer a variety of engineering services
Specialising in stainless steel fabrication. We can design, manufacture, deliver and install according to your needs.