Consistent excellence in stainless steel engineering and fabrication
Founder and managing director Dave Andersen began Pulse Engineering in 2001 in a shed in his backyard. It quickly expanded and moved to a workshop in Te Kowhai, and then to the current 800 square metre workshop in Te Rapa.
Pulse is founded on a commitment to provide superior workmanship, innovative solutions, and outstanding customer service in stainless steel engineering and fabrication.
Our team has over 140 years combined experience with the stainless steel fabrication industry, and we thrive on resolving complex engineering problems. We believe our outstanding results speak for themselves.
For a free consultation, or if you would like to know more, contact us on 07 849 3785, or email info@pulseengineering.co.nz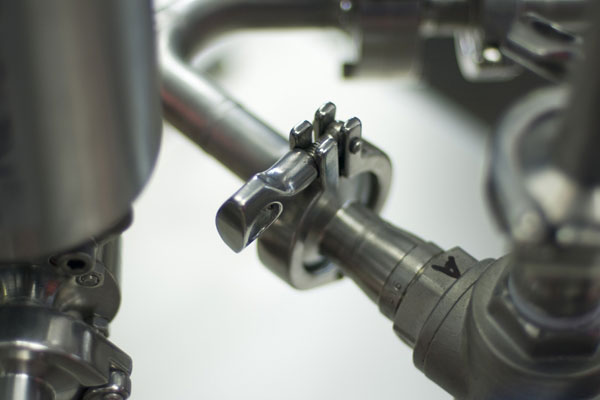 Pulse Engineering has many years of experience in fabrication and engineering, both in-house and onsite across a range of industries. 
Pulse Engineering offer:
We have strong relationships with process engineers and project managers in the New Zealand Dairy Industry, and companies focused on creating the most cost effective and technically appropriate solutions for your requirements. These companies have significant experience and success in applying engineering solutions throughout the NZ Dairy Industry.
Our team consists of a wide range of qualified fabricating engineers, all of which are 4703 ticketed welders.
In addition to this, we have ASME IX and 4711 ticketed welders, and work with a number of electrical contractors who can provide the following services:
Pulse Engineering is pleased to offer a variety of engineering services
Specialising in stainless steel fabrication. We can design, manufacture, deliver and install according to your needs.