Steel Fabrication & Manufacturing
Pulse Engineering has highly skilled tradesmen chosen for their ability to work with a variety of materials and welding processes.
The management team encourages innovation and creative problem solving techniques.
Our workshop has a 4m cut guillotine, 100 ton brake press, rollers, GF tube cutting saws, band saw, hydraulic presses, a cropper and most sheet metal polishing and welding equipment necessary to produce quality work with high standard of finish. Please visit our workshop for a full list of equipment.
There is always at least one apprentice undergoing training within our team and we have a qualified assessor able to guide our apprentices through the unit standards required for light fabrication.
For a free consultation, or if you would like to know more, contact us on 07 849 3785, or email info@pulseengineering.co.nz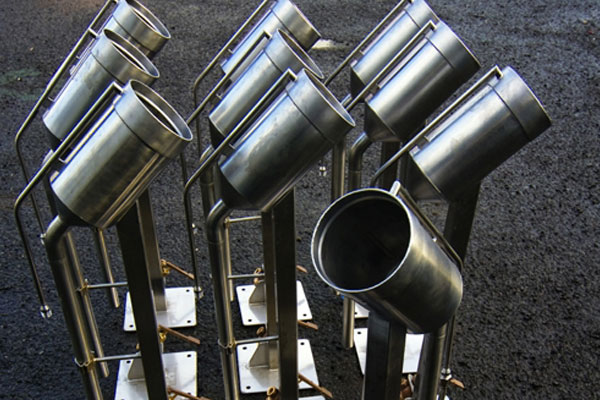 Pulse Engineering has vast stainless steel fabrication and engineering experience
Some of the projects we have worked on include:
Pulse Engineering is pleased to offer a variety of engineering services
Specialising in stainless steel fabrication. We can design, manufacture, deliver and install according to your needs.